A Place with Heart in the Heart of Woodstock
Our Teachers
Anna

Corinne

Danika

Jenny

Karina

Kimberly

Laura

Laura

Sally

Sandra

Will
---
Susan Deryder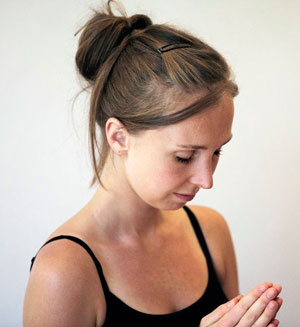 Susan attended her first yoga class in 2002 while studying Sports Science at Edinburgh University. Up until this point her understanding of health included pounding the treadmill in the gym and counting calories. In her mind, touching her toes was not even within the realm of possibility in this lifetime! However, something kept calling her back to these classes. After one year of practicing yoga 3 or more times per week, Susan could not only touch her toes, she could also sit in a seat of meditation for 20 minutes without feeling the need to be anywhere else but right *there*. This experience of what she had deemed impossible, had Susan keen to find out more. She has spent the past 15 years immersed in the practice and exploration of yoga as a method to developing that mind body connection that brings about such profound transformation.
From India to South America found that her study around the globe, as well as an ongoing self practice, continue to help her develop a deeper understanding of yoga. Susan has been teaching Vinyasa, Ashtanga, Restorative, Yin Yoga and Meditation for over a decade, dedicated to passing on the benefits and transformative nature of yoga practice. You will find her group and 1-2-1 sessions unique, with the perfect balance of lightheartedness and challenge.
Susan is also a qualified massage therapist. After years of teaching yoga, surrounded by all kinds of bodies in all shapes, sizes and ranges of mobility, Susan realized she had more to share than simply using her voice as a tool for facilitating healing. Her hands on treatments have evolved to include aunique blend of various techniques she has gathered over the years. Namely, Swedish, deep tissue, myofascial release as well as gentle therapeutic massage. Susan also offers, 'Yoga-sage' a technique she developed working with the client fully clothed, using assisted stretches and floor based massage technique. You have to experience this treatment to have a full appreciation for the levels of release, opening and unfolding possible. These various modalities, combined with Susan's deep trust and understanding of intuitive touch makes for a unique, effective and relaxing experience.
Above all Susan believes the most effective way to become connected to your body is through patience and practice leading you to acknowledge and accept the uniqueness of yourself. From here you will always reach your fullest potential.