A Place with Heart in the Heart of Woodstock
Our Teachers
Anna

Corinne

Danika

Jenny

Kimberly

Laura

Laura

Sally

Sandra

Will
---
Carly Boland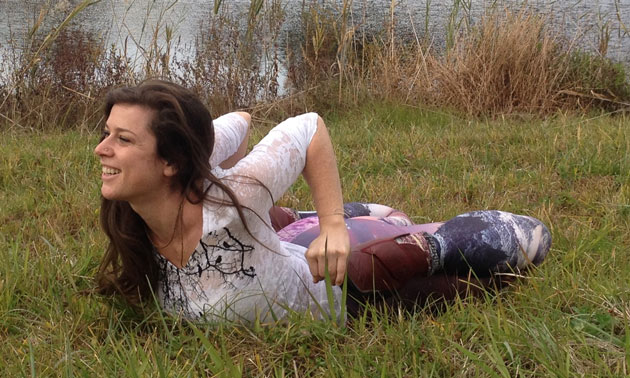 Advanced Certified Jivamukti Yoga Teacher
Carly​ has the rare opportunity of living at the lotus feet of her teachers at the Wild Woodstock Jivamukti Forest Sanctuary, immersed in rich direct teachings from the founders of Jivamukti Yoga.
Serving as a co-creator on the compassionate path to enlightenment, Carly draws from her integrative dance, somatic and holistic health background. Her classes offer light on ancient yogic teachings fused with modern application. Carly's passion for movement is complemented by the Jivamukti Yoga method which is musical, hot, hip and Holy. Her classes are known for bringing heartfelt activism, funky eclectic music, scripture, skillful hands-on assists, and a down to earth, humor-filled approach to yoga. Carly's ultimate aim in every class is for all who come to practice is to leave class a little more of a vibrant, kind, steady and joyful version of themselves!
She is eternally grateful to her teachers Padma-ji Sharon Gannon and Shri David Life for their endless mentorship, generosity, teachings, wit and love.